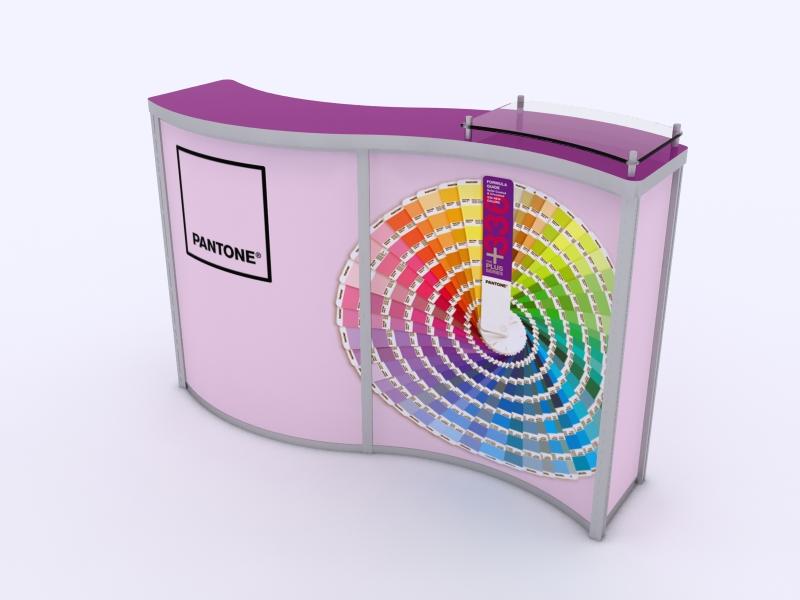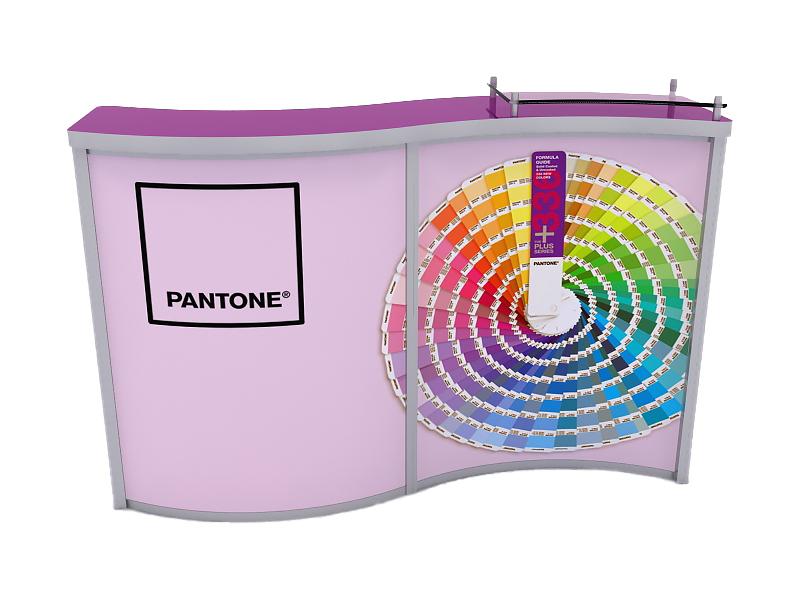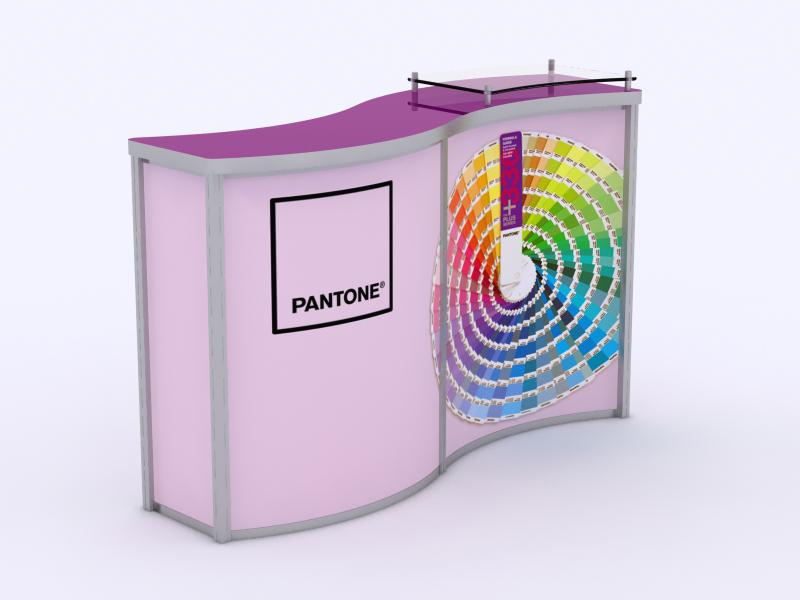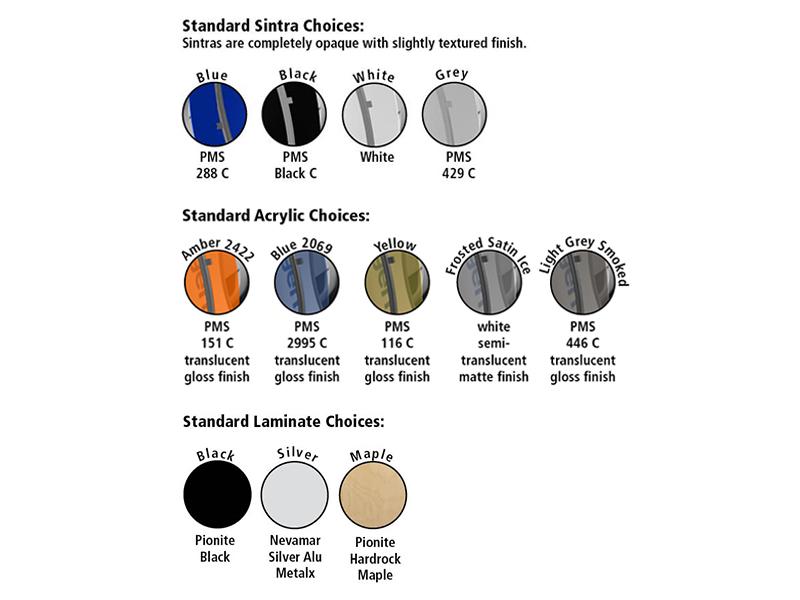 Reception Counter - MOD-1309
CE-MOD-1309

---
,
Reception Counter - MOD-1309 is a lightweight, practical addition to any trade show booth. Accompanying your display with a counter or podium provides counter space for displaying marketing literature and easily holds your laptop, tablets, phones, and other electronic devices.
Your custom printed graphics are included in the price of this counter, providing bold, full branding treatment for maximum exposure on the tradeshow floor. Counters are available with locking storage for holding your valuables when your booth is left unattended. Many reception counters come equipped with charging kit stations for charging multiple electronics at once.
We offer counters and pedestals in a wide range of shapes, sizes, and prices to ensure that you find your ideal counter at any budget. Choose from simple, modular, modern, funky, and unique designs. Systems are lightweight and do not require the use of tools for assembly.
Setup Time:
Assembly Type: Self-Locking Panels and Hex Key Connectors (tool included)
Graphic Type: Graphic Insert + Direct Print Option
Assembled Dimensions: Counter - 62" W x 23" D x 42" H
Shipping Dimensions:
Shipping Weight:
Product Warranty: Please refer to Limited Lifetime Warranty for details
Engineered Aluminum Frame
Modular Assembly
(1) Raised Plex Counter Top
(1) Locking Door and Shelf
Choose from Hundreds of Laminate Finishes
Graphic Template Upload
Graphic Guidelines
Please visit our Artwork Guidelines page for important graphic requirements to aid in preparing files.
Graphic Proof Options
E-Proofs (emailed PDFs) are provided at no charge for reviewing layout and content.
Only Printed Graphic Proofs provide accurate color matching.
Printed Proofs are available for an additional cost.
Please refer to our Graphic Proof Approval page for details.
Lead Time
Items with custom printed graphics ship in 7-10 business days from Graphic Proof Approval.
Production lead times are based on business days (excluding weekends and holidays) and DO NOT include shipping transit time.
Please visit our Lead Time page for additional details.
Shipment Location
Ships from contiguous U.S.
Order Processing
Orders placed before 2:00 pm EST are processed same business day.
Orders placed after 2:00 pm EST are processed next business day.
We do not process orders on U.S. holidays or weekends.
Standard Shipping
In-stock items (items that do not require custom printed graphics) ship within 3-5 business days of order confirmation.
Items with custom printed graphics ship in 7-10 business days from Graphic Proof Approval.
Please visit our Shipping page for additional details.
Expedited Shipping
Rush shipping is available for most items.
Please call us to request a quote: +1 (843) 813-4742